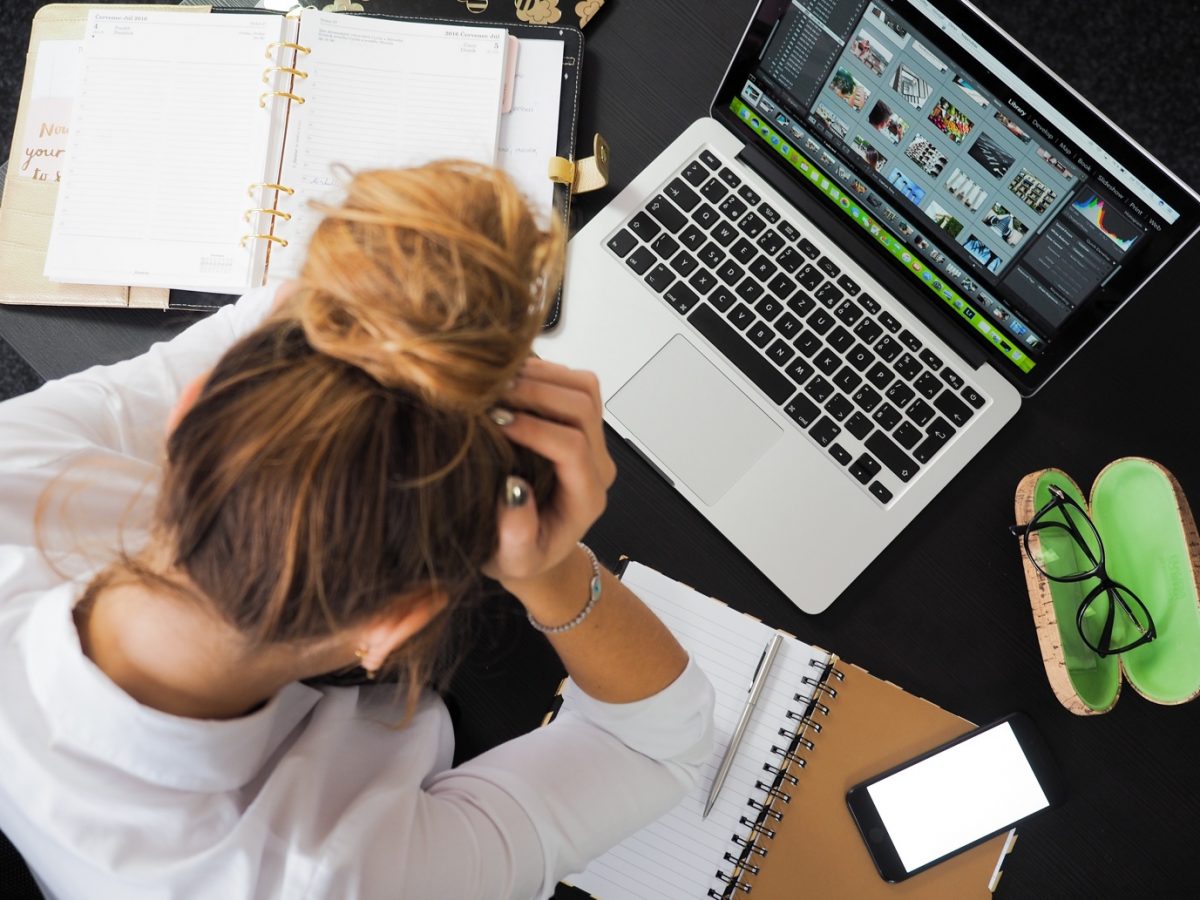 How to help a colleague who is distressed
If you feel concerned about a colleague's emotional wellbeing it's a good idea to know a bit about mental health first aid.
When a colleague is distressed or showing signs of a mental health crisis, it can be tricky knowing the best way to handle it, particularly in the workplace. Mental health first aid is a good starting point for helping someone in a mental health crisis.
Good mental health is crucial to our wellbeing. However mental health problems can have a large-scale impact on families, colleagues and the workplace environment.
Mental health issues affect 1 in 5 people in Australia, with anxiety, depression and substance abuse being the most prevalent. This means that mental illness is incredibly common, and it's very likely that you have one or more colleagues who has previously or is currently experiencing a mental health condition.
A mental health emergency may occur at any time, so mental health first aid skills are essential in every workplace.
What is a mental health crisis?
For many people who are experiencing emotional difficulties, a mental health crisis is often the time where their friends, colleagues and family may raise concerns about how they are coping. But not all mental health issues are so easily observed.
A mental health crisis may present in these ways:
Expressing suicidal thoughts/ behaviours "Everyone will be better off without me"
Engaging in self-destructive behaviour
Abuse of alcohol, illicit or prescription drugs
Agitation or abusive behaviour
Being very suspicious "people are out to get me"
Responding to voices, visions or sounds that no one else in the room experiences
Severe depression
Social withdrawal
Taking risks and acting dangerously
Uninhibited behaviour (e.g. removing clothing, or acting inappropriately)
Personality changes (unusual or strange behaviour that's out of character)
You may also notice more subtle changes in your colleague such as tiredness, persistent physical illnesses, frequent time off work, significant weight loss or gain, lack of grooming and difficulties concentrating.
If you notice a distinct change in your colleague's interactions, behaviours and productivity then it may be a sign they are experiencing high levels of stress. Stress can trigger a previous mental health condition or it can lead to a person's first experience of mental illness. If you believe your colleague is having a mental health emergency, then mental health first aid is essential.
How do you help a colleague when they are distressed?
In the workplace, mental health first aid refers to the help offered and provided to a colleague who is having a mental health crisis or showing signs of mental health deterioration. Like physical injuries, mental health first aid is the initial step in providing help to someone in psychological distress.
The five steps of mental health first aid in the workplace are:
1. Safety. If you notice a colleague is distressed, or you feel concerned about their behaviour, don't ignore them. Provide a safe space for them to express their feelings. Ensure it is private and unlikely to be interrupted by other staff.
2. Validate. Acknowledge your colleague's distress, by reassuring them it's okay to express how they feel. Try not to jump into problem-solving when they are in a state of high stress (they won't be in a position to think logically until they've calmed down).
3. Listen. If you ask someone how they are doing, be prepared to listen without judgement. You may find the person is relieved that someone has noticed and would like the opportunity to talk about how they are feeling. Their behaviour may be easily explained by a stressful event such as a divorce, a car accident, or the death of a loved one.
In these circumstances, the person's emotional response may be normal, but they may be struggling to manage these feelings. On the other hand, your colleague may respond negatively- with anger, or denial. Try not to take it personally, and remain calm. People experiencing mental health issues can be difficult to help and may not want to talk about it for many reasons. If they do not wish to talk, encourage them to speak to someone they trust or to seek you out in the future if needed.
4. Explore supports. See if you can come up with ways to alleviate some of the stress for your colleague. Start by identifying your colleague's supports. Do they have a partner, family or close friends who could help them through this time?
Perhaps they are dealing with some personal issues and they are struggling with the pressure of a heavy workload. You could support them to speak with their manager. Sometimes you won't be able to come up with solutions, and that's okay.
If your colleague discloses that they have a mental health condition such as an anxiety disorder, depression or bipolar disorder, then encourage them to revisit their doctor or health professional for support.
5. Crisis management. Assess for any immediate risk issues by asking the person if they have had thoughts of wanting to hurt themselves or anyone else. If they say yes, then contact a crisis support service. If the person is affected by drugs or alcohol while at work, then they pose a risk for themselves and others, so please discuss this with your manager.
When shouldn't you approach a distressed colleague?
If you don't have a relationship with the person, or you're feeling emotionally vulnerable yourself, then it's best to seek out someone who is more experienced or has a better relationship with your colleague to provide support.
If the colleague also happens to be your manager or someone more senior to you and you feel uncomfortable raising your concerns, then seek out another senior colleague or contact your workplace Employee Assistance Program (EAP).
Who else can provide mental health first aid?
In Australia, contact a 24-hour Mental Health Crisis Line if you are concerned about the immediate safety of someone with mental health issues. There is one available in every state and territory. In QLD, call 1300MHCALL (1300 64 22 55). Nationally, there's Lifeline on 13 11 14, or Beyond Blue on 1300 22 46 36
If your workplace has access to EAP, then you can phone them for advice, support and counselling for yourself or your colleague.
For individual, group, or workplace counselling in Brisbane and surrounding areas, please contact Ahead Psychology on (07) 3352 3577 or use our online Request a Booking form